In April, 1831, Charles Simeon was 71 years old. He had been the pastor of Trinity Church, Cambridge, England, for 49 years. He was asked one afternoon by his friend, Joseph Gurney, how he had surmounted persecution and outlasted all the great prejudice against him in his 49-year ministry. He said to Gurney, "My dear brother, we must not mind a little suffering for Christ's sake. When I am getting through a hedge, if my head and shoulders are safely through, I can bear the pricking of my legs. Let us rejoice in the remembrance that our holy Head has surmounted all His suffering and triumphed over death. Let us follow Him patiently; we shall soon be partakers of His victory"
-From: (H.C.G. Moule, Charles Simeon, London: InterVarsity, 1948, 155f.).
Friday is the feast day of Charles Simeon. I am going to go out on a bit of a limb here and talk about him. He was a staunch Anglican Evangelical. One might even describe him as the last of the Angican Puritans. I'm of the Anglo-catholic mold myself, but I will chose to do a blurb for Simeon because he was the priest at Holy Trinity-Market Street in Cambridge for a good many years. Holy Trinity-Market Street is still one of the Evangelical Anglican parishes in Cambridge (and I can still smell the fresh Cornish pasties from the open air market there.) I have a soft spot in my heart for that parish because I was in a class in Cambridge with the current vicar there, The Rev. Rupert Charkham, who is a lovely chap. I attended once out of curiosity, and as you can see from the photographs on the website, the liturgy involved electric guitars, power point, 35+ minute sermons, and all that. It is still very much a proudly Evangelical-Anglican parish to this day. I don't think they'd use a Prayerbook for 100 million pounds sterling.
I respect Simeon because he was incredibly unpopular with the Church hierarchy for many years. In fact, he was reviled and often accosted in the street after services because he was notorious for "speaking things in love" that needed desperately to be said. He was good at pointing out the various holes in the gospel of the Church of England around the turn of the 19th Century, particularly in relations to the natives in the lands of the soon-to-bloom British Empire and the practice of the slave trade.
While he himself didn't actually tackle the slave trade issue in England, he did preach against it with some conviction. What he did manage to do was to prick the conscience of a young student at Cambridge, one William Wilberforce of whom you might have heard of if you have watched the movie Amazing Grace. It was largely because of Simeon that Wilberforce took on the moral issue of ending the slave trade in Britain and her colonies and made it it his life work.
Simeon was also instrumental in founding the Church Mission Society, which in its day brought the Gospel to the far reaches of the British Empire, particularly in Africa. The Church Mission Society is largely credited at having been created by the Clapham Sect, of which Simeon was a member. The Clapham sect was a group of Evangelical Anglicans in Clapham, London, which was itself originally founded as what Evangelicals today would call a "small group" of like minded people who come together to study the bible and fellowship. Small groups are still popular in Evangelical circles to this day.
This small group branched out and created a plethora of other social activism small groups, most of which grew into serious social change agents. Of these groups that Simeon's small group Clapham sect spawned were the Abolition Society, the Sunday School Society that advocated for what is now common in most churches, i.e. the Sunday School for chldren, and the Small Debt Society that advocated ended poor houses and debtor prisons.
What is interesting about Simeon is that he is a monument to mentoring others and what we might now call lay empowerment. He was not a particularly dynamic preacher, having suffered for almost 15 years with a debilitating chronic throat ailment that largely left him unable to preach in much more than a whisper. He himself didn't go to parliament or lead public social marches or mobilize huge public social agencies. He simply mentored others to take those things on as their ministry. These people included people like Wilberforce, Granville Sharp, Hannah More, and Henry Martin.
Simeon's legacy is largely the huge public goods done by those whom he inspired in his ministry. Ironically, his ministry for most of his career would have been deemed an utter failure by modern "productivity" standards. He didn't bring in huge crowds, in fact he was often at odds with his parishioners because they thought he was so dreadful a preacher. He was locked out of the church by the Church wardens on a number of occasions, and they even hired someone for 7 years to preach the Sunday afternoon lecture for him because they were too embarrassed to have him preach in the event some of the respected academia from around Cambridge showed up for Evensong.
Simeon finally won them over with his due diligence to studying the Word of God and Prayer. Case in point, while most of his actual sermon texts no longer remain, if you preach on a regular basis and need access to an expansive discourse/commentary on scripture (for free) from an Evangelical Anglican perspective, Charles Simeon's entire commentary (minus a few volumes yet to be scanned) on Scripture is available online under the 21 volumes of his entire works that start with Genesis and end with Revelation. It truly is a good commentary set that I consult from time to time if I'm preaching on a passage that is stumping me. For something written at the end of the pre-Victorian era, its language is quite accessible and readable to modern speakers of English. You can even download the volumes to your Kindle, if that's your thing. I don't think Simeon gets nearly enough credit for his bible commentary, some of which is quite original. He also unabashedly follows the Patristic model of finding Christ in the Old Testament. Many commentaries today in the wake of the various Biblical critisms are very shy or even hostile to doing Biblical reflection and exegesis in that manner.
I would particularly commend for your reading, his commentaries on Job, the Psalms, and Revelation.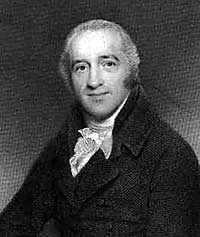 Thus was the life and witness of Charles Simeon.
May He Pray for Us.