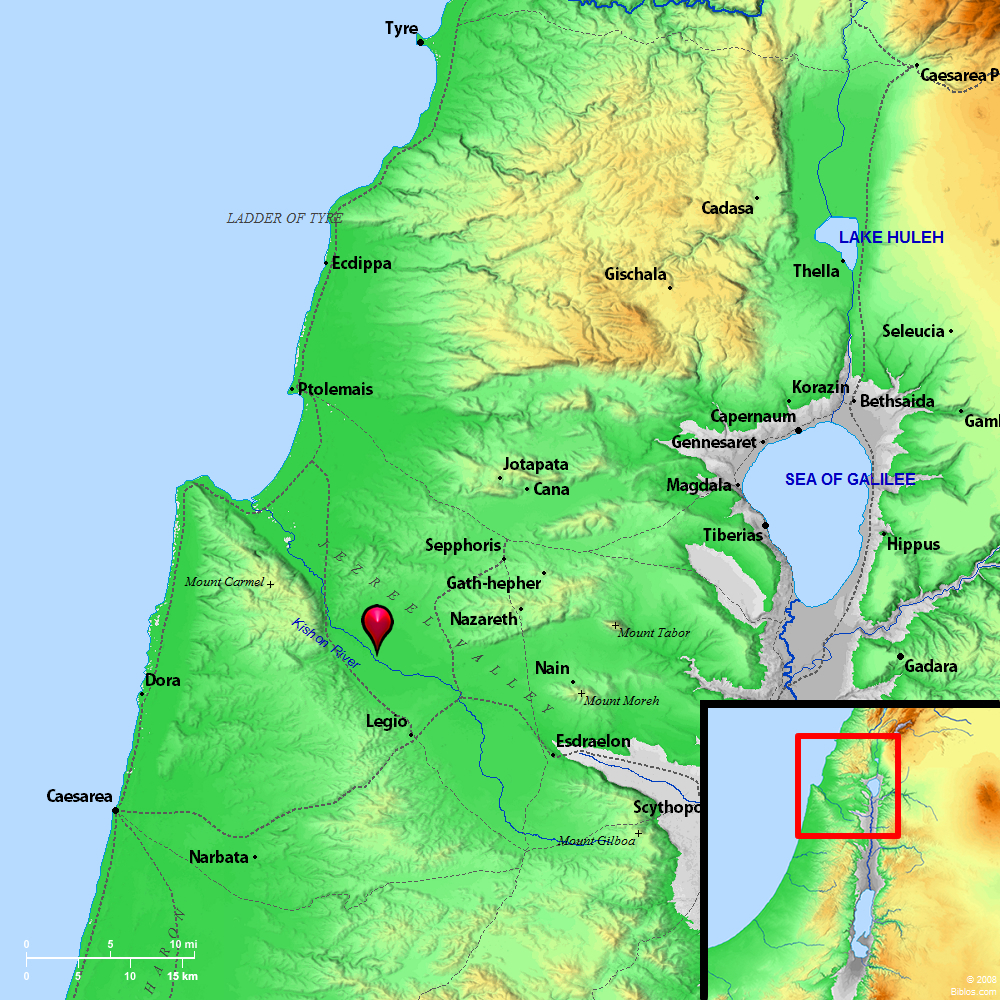 The next place we visited in our Holy Land tour was a place called
Mt. Carmel
. Mt. Carmel is actually a small range of hills on the far side of the Kishon valley adjacent to lower Gallilee and Nazareth.
If you have ever heard of
Carmelite nuns
, this is where they get their name and where the religious order started
in the Middle Ages
. They own a monastery at the top of the mountain.
Historically, this is the place where Elijah, the troubler of Israel, had his famous
showdown with the prophets of the Baal
(scroll down to verse 20), which is truly one of the most colorful stories in the Old Testament. The monastery has this statue of Elijah on the spot:
Here's the Panoramic shot from the top:
Click to Enlarge
Here is the view from the bus as we are looking up from the valley looking at the top of Carmel, where we just were in the above photographs: